Ceremonial Matcha Tea Set
Regular price
$115.40
Sale price
$105.50
Unit price
per
Our Ceremonial Matcha Tea Set contains a tin of our highest quality ceremonial grade Japanese matcha, plus all the traditional accessories needed to perform your own daily tea ceremony at home!
It is presented in a decorative gift box, making it a perfect gift for friends, family or yourself.
Our Complete Ceremonial Matcha Tea Set Includes:
a 30g tin of Premium Ceremonial Matcha Green Tea Powder




a Bamboo Matcha Whisk (Chasen) 

a Bamboo Matcha Scoop (Chashaku)

a Matcha Whisk Stand

a Matcha Tea Bowl

a Matcha Hand Sifter
Our Premium Matcha is sourced from Uji, Japan. This region is known for producing the highest quality matcha in the world, which is commonly used in traditional Japanese tea ceremonies.
A Bamboo Matcha Whisk (known as Chasen) is the best way to produce a smooth and frothy matcha without any unpleasant clumps. With 80 prongs, our whisks are ideal for producing the rich creamy foam on the top of your matcha tea.
A Bamboo Matcha Scoop (known as a Chashaku) has a simple but functional design, making it easy to reach into your matcha container, to scoop out the ideal amount (1 gram) of matcha powder for thin matcha tea (usucha)
A Matcha Whisk Stand (known as a Chasen Naoshi or Kusenaoshi ) is specially designed to maintain the curved-shape of a matcha whisk. It is also used for storage and air-drying your bamboo whisk.
A Matcha Tea Bowl (known as a Chawan) is used as a teacup to drink matcha tea in traditional Japanese tea ceremony.
A Matcha Sifter is used to remove any small clumps formed in the matcha powder before whisking to ensure a smooth and frothy matcha.
How To Make The Perfect Bowl Of Matcha
1. Using a Scoop, add 1-2 scoops (1-2g) of matcha powder and sift into a bowl
2. Add 70ml of hot water (ideally 80°C) 
3. Use a Bamboo Whisk in a 'M' or 'W' motion until a foam covers the entire top of the matcha
4. Drink immediately & Enjoy!
Includes

30g tin of Premium Ceremonial Matcha Green Tea Powder
Bamboo Matcha Whisk (Chasen)
Bamboo Matcha Scoop (Chashaku)
Matcha Whisk Stand
Matcha Tea Bowl
Matcha Hand Sifter
Share
Customer Reviews
Excellent set, tasty Matcha
I love my Jade matcha set complete with all the essentials I need to make the perfect brew. The matcha is smooth, high quality and super tasty. Quick shipping and nice packaging.
12/31/2021
Katherine C.

Australia
Amazing Start Set
This set was perfect and has everything you need to drink powdered matcha tea. The taste was also quite nice, earthy and pleasant to drink. Would definitely recommend this if trying for the first time.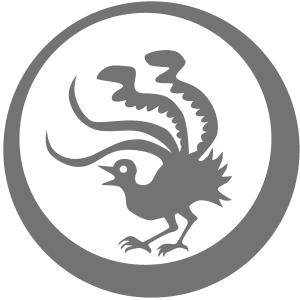 RG
12/21/2021
Renée G.

Australia
New Matcha devotee
So glad I found Heymatcha before shelling out for some inferior Amazon product. Love my set — good value and quality items made it to Melbourne in no time!
12/06/2020
Andrew S.

Australia
Drew
1. Delivery was very prompt as promised 2. Information contained with the gift set was clear & easy to follow for the un -initiated. 3. The taste of the tea was just delicious and smooth. 4. The suggested effects of the tea became apparent after about 3 to 5 days after drinking one cup in the morning and one in the early to mid afternoon. 5. I thoroughly enjoy taking my daily cups of ceremonial green tea and will be reordering soon. 6. Initially, I was concerned about the small size of the tea container, however my concerns were quickly allayed as with two of us drinking it is lasting far longer than I thought it would. 7. I am genuine in saying I will be re-ordering.